About Endodontic Associates
Drs. Barry Korzen and Dr. Mitchell Levine attended postgraduate school at Forsyth Dental Institute, an affiliated school with Harvard University in Boston. Dr. Elie Wolfson attended postgraduate school at Temple University in Philadelphia. All three graduated in 1973.
Dr.'s Korzen and Levine returned to Toronto, setting up the practice with two offices: one in North York (4800 Leslie Street), and a second one in Mississauga (1070 Hurontario). Dr. Wolfson delayed his return to Toronto to assume a position of Assistant Professor at Temple and pursue some research projects. He returned and joined the practice in the summer of 1974 and retired in 2020.
Dr. Wayne Pulver completed his postgraduate education at Forsyth and returned to join the practice in 1976. In the meanwhile, the practice outgrew its physical accommodations in North York and moved to 159 Willowdale. The practice expanded to Scarborough with the opening of the offices at 2100 Ellesmere Road and downtown at the Mount Sinai Dental department. Expansion later included 40 Peel Centre in Brampton and lastly, 105 Main Street in Unionville. Subsequently on retirement of Dr. Korzen from clinical practice Dr. Marc Factor joined. A few years later Dr. Levine retired.
Dr. Wayne H. Pulver
D.D.S., Cert. Endo.
Dr. Wayne Pulver received his Certificate in Endodontics from the Harvard School of Medicine in 1976. Dr. Pulver is the past head of the endodontic section of Mount Sinai Hospital. Dr. Pulver has served as President of the Ontario Society of Endodontists, Canadian Academy of Endodontists, George Hare Endodontic Study Club, as well as the Ontario Dental Association. He has received numerous awards and distinctions and has authored a variety of clinical and scientific articles in endodontics. Dr. Pulver has lectured extensively and serves as a member of the Real World Endo Board of Advisors.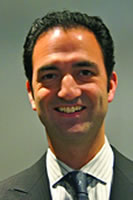 Dr. Marc M. Factor
D.D.S., M.S., Cert. Endo.
Dr. Marc Factor received his specialty training in Endodontics in 1995 from SUNY at the Buffalo School of Dental Medicine, paired with a Masters of Science in Oral Biology.
Dr. Factor has served on the executive council of Alpha Omega Dental Society and has held an Attending Staff position at Mount Sinai Hospital, where he gave lectures and assistance to dental residents.
He is involved in continuing education organizations, including the George Hare Endodontic Study Club, the Ontario Society of Endodontists and the American Association of Endodontists. 
Dr. Factor has taught at the University of Toronto as an undergraduate clinical instructor and was President of the York Region Dental Society.
Advanced Technologies
Our highly trained team uses the most up-to-date technology. This enables informed decision-making and helps you make educated decisions regarding your oral health. A few of our technologies include digital radiography, surgical microscopy, computer-assisted ultrasonic hand pieces and CBCT scans.
We are constantly evaluating the latest technology and innovation available to remain at the forefront in our field and to quickly and efficiently treat patients with minimal pain and discomfort. Our investment in advanced technology means a long-term investment in your health and well-being.